Home
Real Estate Professionals
Real Estate Professionals
Realty Program | Move-in/Move-out Services
NC Oilheat Can Help You Close More Sales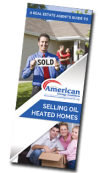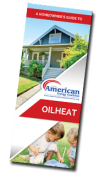 Did you know that an Oilheat system upgrade and other high-tech home comfort features like Wi-Fi thermostats can actually help boost your asking price? Or that a final tank reading report is required for all Oilheated homes before a sale can be completed?
Buying and selling homes is difficult enough without having to worry about their heating systems and oil tanks, which is why NC Oilheat dealers are here to help North Carolina's real estate professionals with all of these details. To help facilitate these relationships, and to make the entire homebuying and selling processes easier on all parties involved, the North Carolina Petroleum and Convenience Marketers has established the NC Oilheat-Realty Education Partnership Program. 
FREE: Download A Homeowner's Guide to Oilheat
FREE: Download A Real Estate Agent's Guide to Selling Oil Heated Homes
NC Oilheat-Realty Education Partnership Program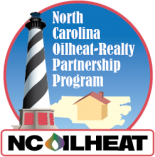 The NC Oilheat-Realty Education Partnership Program unites local independent NC Oilheat Dealers with homebuying and selling professionals from the North Carolina Association of REALTORS®, as well as other locally based real estate organizations and agencies. In meetings held across the state, these professionals come together to learn about how our industries affect one another.
Real estate professionals who participate in this FREE program come away with:
Click above to see our video Webinar
Valuable insights regarding the benefits of Oilheat
Updated information on the latest state-of-the-art home comfort equipment
Tips for selling Oilheated homes (there are over 175,000 in North Carolina alone)
Helpful materials that can be distributed throughout real estate offices and passed on to clients
An expanded professional network, with direct access to local service providers
Best of all, joining the program is easy and completely free. Check back soon for our free webinar.
Move-in/Move-out Services
If you're a homebuyer, a seller or a real estate professional looking for help with an Oilheat system, you've come to the right place. NC Oilheat Dealers offer a number of valuable resources, including move-in/move-out (MIMO) services, many of which are available free of charge. Ask an NC Oilheat Dealer near you about any of these services:
Tank readings and tank reading reports
Heating system evaluations and safety inspections
Heating system upgrade consultations
Automatic delivery contract and service agreement transfers
To learn more about Oilheat and its many benefits, please download the Homeowner's Guide to Oilheat and contact your local NC Oilheat Dealer.